Get Your Curve Back
Chiropractic Care & Family Wellness
Chiropractor Howard Beach NY
Welcome to Musnik Chiropractic Health and Wellness located in Howard Beach. Chiropractic is one of the most amazing healthcare professions, but very few people understand what it's all about. This article is here to help you gain a basic understanding of how our Howard Beach chiropractors can help you and your family.
Dr. Avrum Musnik has been changing the health of families through crafting effective, quality, and custom chiropractic care plans that get results. Discover the natural benefits that have changed thousands of lives.
Musnik Chiropractic Health and Wellness
OFFICE HOURS
Monday
9:00am - 12:30pm
3:00pm - 6:30pm
---
Tuesday
3:00pm - 6:30pm
---
Wednesday
9:00am - 12:30pm
3:00pm - 6:30pm
---
Thursday
9:00am - 12:30pm
3:00pm - 6:30pm
---
Friday
Closed
---
Saturday
8:00am - 10:00am
Musnik Chiropractic
Health and Wellness
8808 151 Avenue #P3
Howard Beach, NY 11414
(718) 845-3721
RESTORE YOUR HEALTH
Dr. Avrum Musnik understands your pain, and he can help you get well—starting today. Results-oriented and an effective problem solver, Dr. Musnik offers care to a diverse group of practice members, each of whom has unique needs. As an expert practitioner of the elite Pierce Results System, he's seen dramatic improvement, in even the most difficult cases.
A Holistic Approach With Rapid Results
Dr. Musnik uses a combination of thermography, x-ray and wave analysis, chiropractic adjustments, and patient education to bring about rapid healing in his practice members. By eliminating blocks in the nervous system, called subluxations, his practice members experience improved physical and mental health.
The best chiropractic care is personalized, with specialized treatment plans for the unique needs of each practice member—and ongoing assessment is the key to quick healing. Dr. Musnik engages in pre- and post-treatment re-evaluations, using thermography to guide each treatment decision at every session.
Experience Relief Without Medication or Surgery
Many of Dr. Musnik's practice members come to us because they want to stop taking heavy medication and avoid surgery—and he's been able to help them do exactly that. Most of his practice members experience nearly immediate relief, and by playing an active role in their own wellbeing, they're able to remain pain-free—naturally.
Dr. Avrum Musnik's entire team is dedicated to your wellness. From the warm, inviting office atmosphere (complete with organic pastries) to the staff's caring attention to your concerns, you'll feel right at home at Musnik Chiropractic Health and Wellness. Contact us today for an appointment.
HOW TO FIND A CHIROPRACTOR IN Howard Beach
This guide will help you find the best chiropractic clinic in Howard Beach for you. When most people in Howard Beach decide they need a chiropractor, they end up doing a search and just picking someone at the top.
Being at the top of Google for the chiropractic search does not necessarily mean they are the best chiropractor for you. Follow the steps below to make sure you are picking the right chiropractor for you.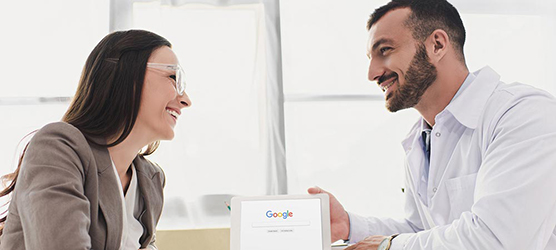 Time Needed: 5 minutes
Total Cost: USD 0.00
4 EASY STEPS TO FINDING A CHIROPRACTOR IN Howard Beach
Step 1: Open up a Google search
You will want to type one of the following in the search bar:
Chiropractor Howard Beach
Chiropractor 11414
Chiropractor near me
Best chiropractor in Howard Beach

Step 2: Review Their Website
The best chiropractors in Howard Beach put as much care into their website as they do into the rest of their office. By reviewing their website you will get a good feel for the doctor and if they are right for you.

Step 3: Check Out Their Reviews
Check out the Google Business Page of a chiropractic clinic you are thinking about visiting. It is easy for someone to say they are great, it's a different story to get other people to say great things about you.

Step 4: Give The Office A Call
Now that you have a basic understanding of what the office is about. Give them a call to make sure they fit the message that their website and GMB have been sending. You will know in a few minutes whether the office is the right one for you.